What to Look For in an Outsourced Software Development Company
The world of technology and software is ever-changing. As organizations expand, the demand for creative and efficient software solutions grows. Outsourcing software development to an external supplier can be a great way of gaining access to the necessary expertise and resources to create unique apps for any company's needs.
But not all software development outsourcing companies are made equal, so do your homework before committing to an external provider. By analyzing possible partners, you will be better positioned to make an informed decision and get the most out of your software development project. This post will review the major variables to consider while researching and assessing software development outsourcing providers.
What is an Outsourced Software Development Company?
A business that offers knowledgeable resources and expertise to create custom software solutions for clients is known as an outsourced software development company. Companies can acquire cutting-edge technology and specialized tools through outsourcing, which boosts productivity, lowers costs, and frees internal workers to concentrate on their primary duties. The ideal outsourced software development company will offer the skills and knowledge necessary to produce high-quality apps that satisfy your company's requirements. To optimize the value of your software development services, they should also be able to deliver prompt customer support and maintenance services.
Qualities to Look for in an Outsourced Software Development Company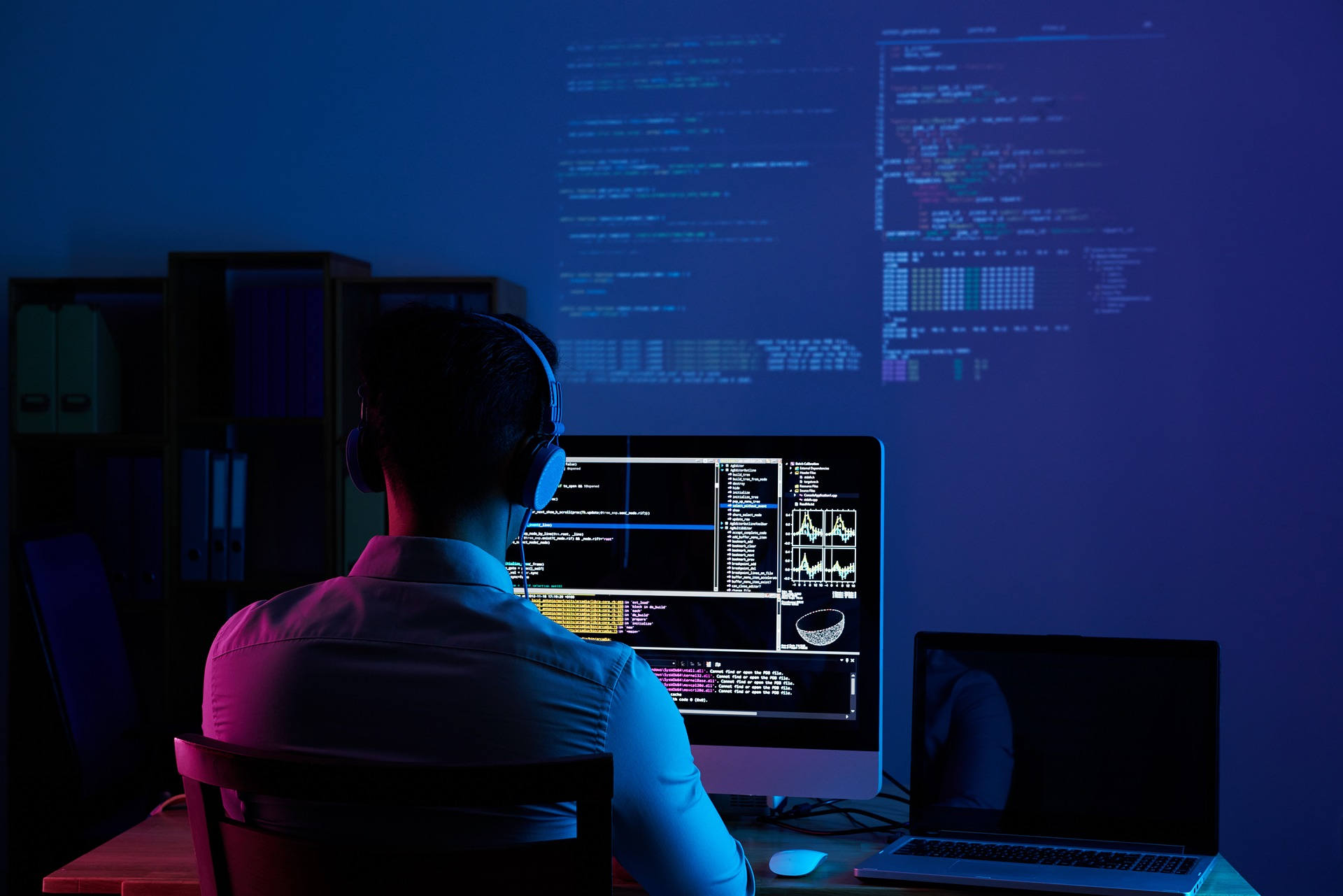 When it comes to finding an outsourced software development company, there are a few key qualities you should look for. Here are the top 10 things to consider:
Experienced and Dedicated Team
Finding a company with a highly skilled and committed workforce is crucial when looking for software outsourcing services. An excellent provider will have a group of software engineers and developers who are up to date on the newest developments. To offer solutions that fit your objectives, they should also have industry experience.
Choose an outsource software development provider with a history of giving customers high-quality goods and services. As far as project management and security requirements are concerned, ensure they adhere to best practices. You can tell if someone can do the job by getting information about their procedures, such as handling changes or problems during development. Your project will be handled effectively and efficiently if you have an experienced and committed team.
Communication Channels
It's crucial to consider their available communication channels when choosing a software development outsourcing company. Having many channels of communication can significantly increase collaboration and efficiency. Communication plays a significant part in the effective development of software. Find out what their preferred means of communication are. Would they rather communicate via phone, video conference, or email?
Ensure that these channels are open round-the-clock in case any urgent issues arise and that your staff feels at ease using the communication tools. For further information on what to anticipate during the software development process, request a demonstration of any chat or project management tools in place. Prior knowledge of the numerous avenues for communication can help you create a better relationship with your outsourcing partner and ensure the project is completed on time and within budget.
Track Record and References
Asking for a track record and references is crucial to investing in the best software outsourcing company. Inquire about any honors or recognitions they have received and instances of successful initiatives. It's a good idea to check evaluations from past clients and contact them to ask about their experience.
This will help software developers understand the provider's customer service and responsiveness level. To determine if they have the abilities and resources required to finish your project, look at their portfolio of completed work. With all this knowledge, you may choose the best software development firm for your project with greater confidence.
Quality Assurance and Testing Protocols
Any outsourcing model must follow strict quality control and testing processes. A thorough set of quality assurance and testing procedures is necessary for a successful development process to guarantee that the final product is secure, devoid of flaws, and compliant with applicable regulations. Code review, unit/functional/integration testing, stress/load/performance testing, security scanning, user acceptability tests (UAT), bug tracking tools, and other procedures should be part of quality assurance and testing methods.
With these protocols in place, programmers may be certain that their software satisfies all specifications before making it available to users. Companies may guarantee that their projects are delivered on time and with high-quality standards by investing in quality assurance and testing methods.
Business Requirements Analysis and Project Management Tools
Tools for project management and business needs analysis are crucial for software development processes. Businesses must make sure they are collaborating with a seasoned software development supplier who knows how to accurately define the project's scope and determine the business requirements. An experienced supplier should be able to analyze the business requirements and create a thorough project plan using various tools and techniques, including flowcharts, user stories, user journeys, wireframes, prototypes, mock-ups, and more. Tools for project management should be used to divide activities into smaller, more manageable chunks and to establish deadlines for every stage of the project. With these technologies in place, businesses can be certain that their projects will be delivered on schedule and in high quality.
Language Barriers and Cross-Cultural Communication Skills
Successful software development outsourcing services depend on the ability to communicate across languages and cultural boundaries. Although working with an experienced software development supplier from another nation can present difficulties, these difficulties can be solved correctly. Businesses should confirm that their provider has experience overcoming language barriers and can speak in both English and the target country's language.
Providers must have a solid understanding of cultural variations and how to operate successfully within them. In order to bridge the gap between their teams and the teams of providers, businesses should also stress relationship building. By following these measures, businesses may ensure that their collaboration with their outsourced software development firm is effective.
Mobile Apps Development Capabilities
Companies want a responsive mobile site and an app that functions on all gadgets, such as smartphones, tablets, and wearables. Finding software outsourcing companies specializing in creating mobile applications is crucial for this reason. A provider with a history of completed projects and experience creating apps for several operating systems, such as Android, iOS, Windows Phone, and Blackberry OS, is what you want to look for.
Verify the provider thoroughly understands current mobile technology trends and can create novel solutions that satisfy customer demand. You can be confident that your mobile app will provide excellent user experiences while giving your company the competitive edge to flourish when you have the appropriate partner.
Cost-Effective Solutions for Unique Requirements
Finding the best business to outsource your software testing can be difficult. It's important to be sure they can meet your particular needs while staying within your budget. Happily, cost-effective options will offer the tools and materials required to satisfy your needs.
To build applications for any device or platform, for instance, numerous businesses provide custom integration services. They can swiftly and effectively design scalable solutions thanks to their access to cutting-edge tools and technologies. You don't need to be concerned about compromising quality for the budget when using these cost-effective options. The finest of both worlds are achievable.
Understanding of the Development Process and Flexibility Across Platforms
Software development is a complex process that requires a deep understanding of the development process and the ability to remain flexible across platforms. It is essential to select an outsourced software development company that has both the knowledge and expertise to meet your specific needs. Look for a provider that understands how to build effective applications with scalability, security, and upgradability in mind.
It is important to choose one with the capability to develop multiple platforms so that your application can reach as many users as possible. Working with a provider who offers a high level of customer service will ensure that any questions or issues are addressed quickly and efficiently. With the right partner, you can know that your software development project is in good hands.
Proactive Problem Solving and Conflict Resolution Skills
Proactively problem-solving and conflict-resolution skills are key when selecting an outsourced software development company. Companies should look for providers who can anticipate potential issues and address them proactively before they arise. Companies should also ensure that their provider is adept at resolving conflicts and finding solutions quickly and efficiently.
This will help minimize delays in the development process and ensure the project is completed on time. By selecting a provider with these qualities, businesses can be sure they have chosen a reliable partner with the skills necessary to handle any issue that may arise during the software development process.
Ability to Adapt to Changes in Business Requirements
Each outsourced software development company must be able to adjust to the demands of the business. A company that can react and adapt rapidly to unforeseen events is one that businesses should choose. This may result from market developments, client feedback, or pressure from the competition.
Long-term time and money savings come from a provider who can quickly pivot and modify their tactics and procedures. They should have the knowledge and assets to develop original solutions that adapt to changing requirements. Businesses can stay ahead of the competition while minimizing risk and seizing new opportunities if they have a flexible and agile partner to handle changing demands.
High Level of Security
For businesses that manage sensitive data, software security is crucial. A strong security system is essential when choosing a company to develop software for you remotely. Businesses want to pick a service provider with expertise in securing user information and preventing unauthorized access. The service provider should have a proven track record of quickly addressing threats or vulnerabilities.
Collaborative Approach
Companies must consider the provider's collaborative attitude when choosing an outsourced software development business. Everyone involved in the project will be on the same page and working toward the same objectives if they have a collaborative mindset. Companies should seek a provider who values candid feedback, stakeholder input, and open communication. This will foster a positive atmosphere where people can easily exchange ideas and help the project succeed.
How Outsourcing Software Development Companies Benefit a Business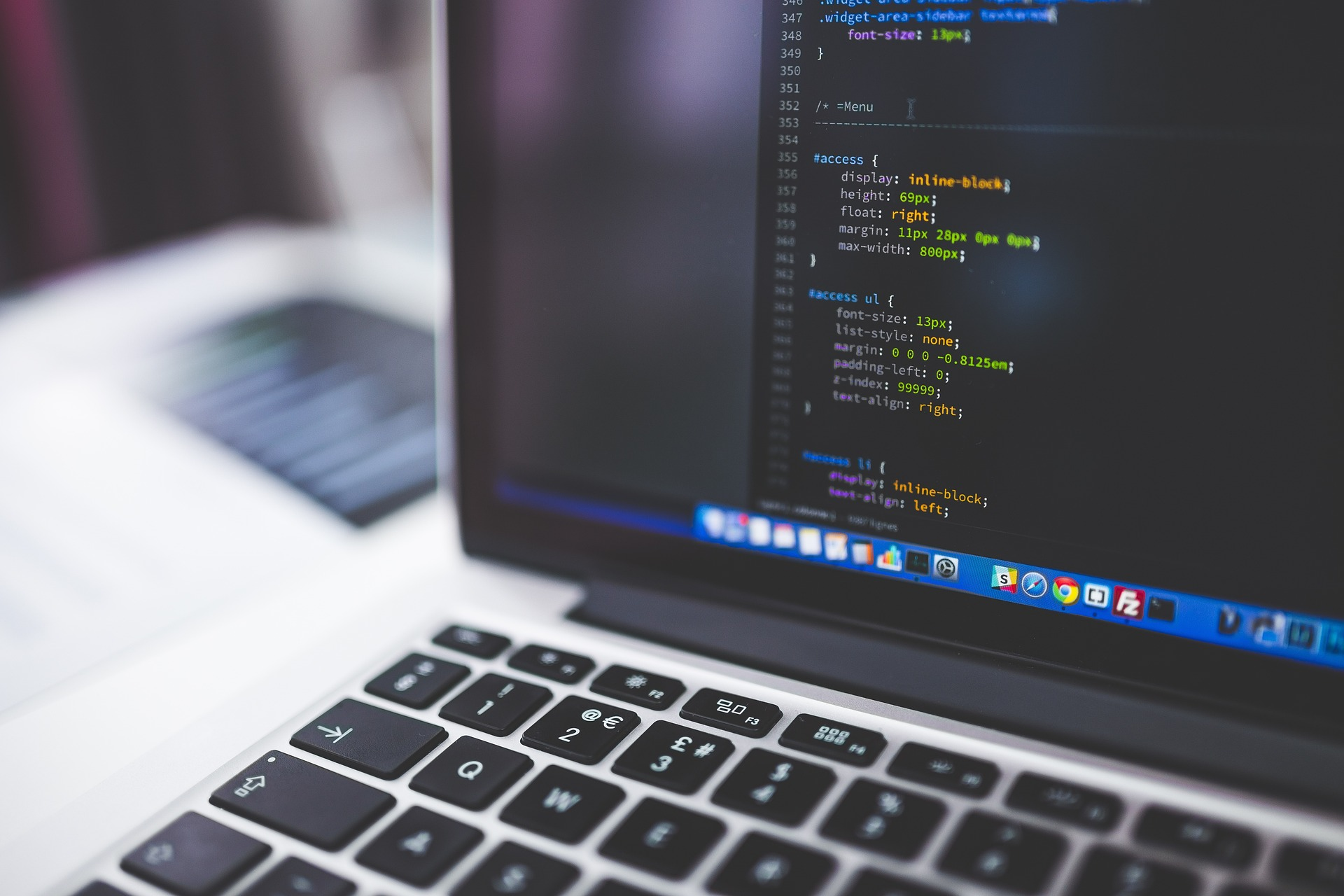 Outsourcing software development can be a great way to save time and money while unlocking access to a wider range of qualified professionals. There are many advantages of outsourcing your software development needs, including the following:
Streamlined Processes – The procedure can be streamlined, saving you time and money, if you hire a software development company to handle the task. Through outsourcing, businesses are able to concentrate on their core competencies while a skilled group of experts develops their software.
Access to Experienced Professionals – You can access seasoned experts who can assist in completing the project when you outsource your software development requirements. Professionals knowledgeable in the most recent development methodologies and trends will guarantee that your software is current and adapted to your needs.
Cost Savings – Compared to in-house teams, outsourcing software development frequently results in cost reductions. Increasing the return on investment can involve lowering overhead expenses and accessing a wider pool of resources.
Quality Assurance – The resources of outsourced software development firms, procedures, and testing techniques ensure that your software is of the highest caliber.
Flexibility – An outsourced partner can provide flexible solutions tailored to your unique needs and quickly adapt to business requirements. This lowers risk while enabling businesses to profit from market opportunities.
Scalability – Businesses can scale their projects up or down as needed by outsourcing software development, which offers scalability. This eliminates the need for additional staff and enables a business to modify its resources to meet the project's requirements.
Security – Outsourced software development allows businesses to ensure the security and protection of their data. Outsourced providers frequently have additional security measures to ensure proprietary data's safety.
Focus on Core Competencies – By contracting with a skilled team to handle the software development process, businesses can concentrate their staff and resources on key skills. This enables companies to maintain their competitiveness while maximizing their strengths.
Innovation – Companies can access cutting-edge technology and trends through outsourcing software development, giving them access to creative solutions.
Increased Efficiency – By ensuring that the project is finished on schedule and within budget, outsourcing software development can help increase efficiency. By doing this, firms can increase earnings while maintaining their competitiveness.
Factors To Avoid Doing When Choosing an Outsourced Software Development Company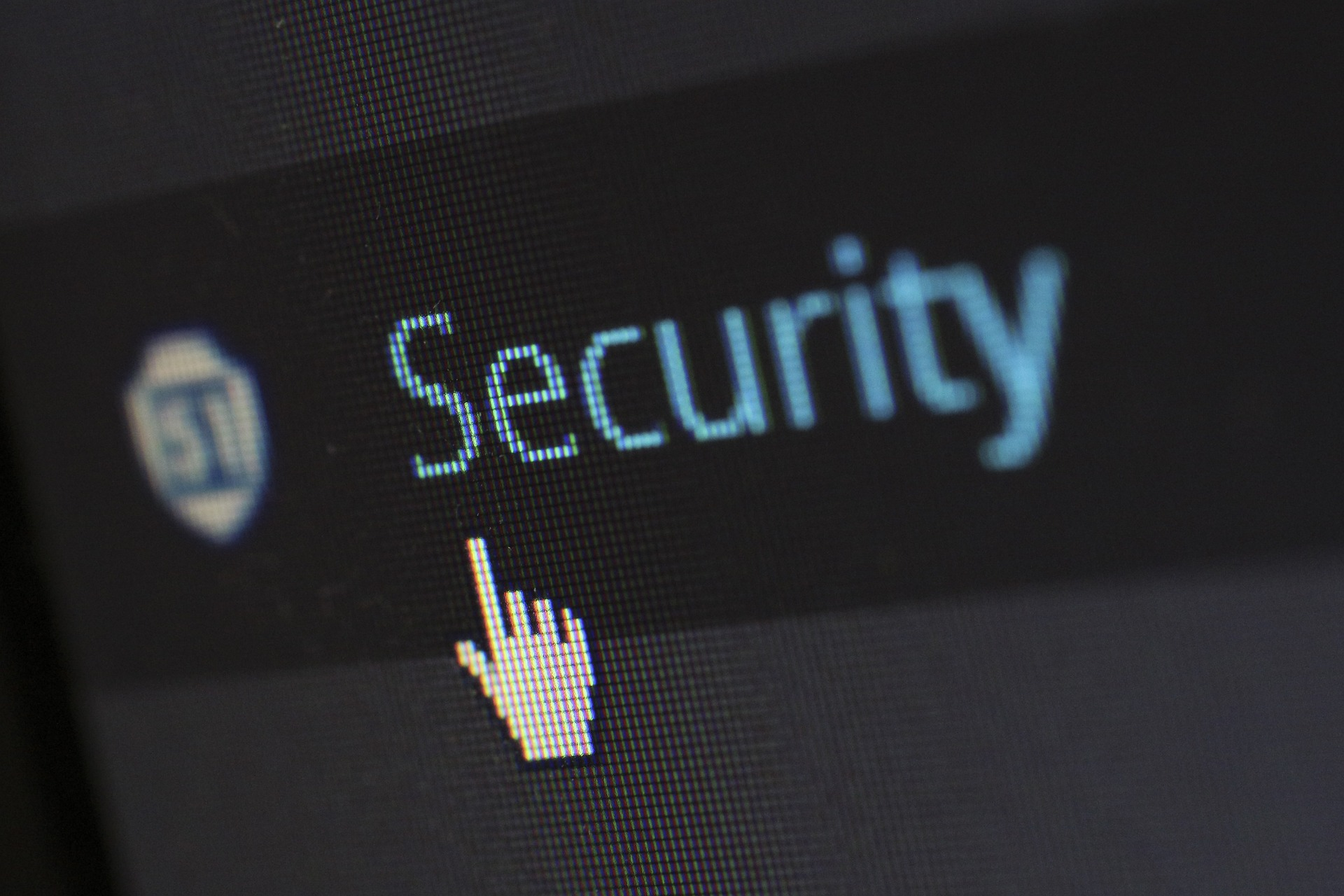 Several factors must be considered and avoided when selecting a software development company. These include the following:
Avoiding Poor Quality – Businesses should be diligent when selecting an external software development partner. A provider with a successful track record and quality assurance procedures should be chosen because poor quality can result in expensive delays and subpar performance.
Avoiding Unclear Agreements – When agreeing to a contract with a software development company, it's critical to comprehend the terms and circumstances. This covers all rules, procedures, payment conditions, and any constraints or demands that might be related to the project.
Avoiding Unreasonable Timelines – Businesses should ensure the software development company they choose matches their deadlines and objectives. Negotiating a fair timeframe per the company's budget is crucial because unrealistic deadlines can cause delays and extra costs.
Avoiding Poor Communication – Successful projects depend on effective communication between the client and the software development outsourcing partner. Companies should seek out service providers eager to hear their requirements and promptly offer feedback.
Avoiding Lack of Expertise – Businesses should confirm that the software development company they choose has the skills and experience necessary to finish the job. This entails thoroughly being aware of the technology, market trends, and recommended procedures.
Avoiding Low-Cost Solutions – Due to the likelihood of low quality, businesses should avoid choosing providers only based on price. When deciding on a custom software development company, businesses should weigh all of their possibilities.
Avoiding Hidden Costs – Businesses should also be mindful of unanticipated project expenditures, such as maintenance or training fees. They can quickly add up and majorly impact the entire budget.
Quality Assurance – Quality assurance is critical for software projects, and businesses should ensure that the provider they choose provides adequate quality assurance. This entails testing, debugging, and user acceptance testing to ensure the finished product adheres to the criteria established by the client.
Customer Service – Businesses should pick a software development firm that offers top-notch customer support. The prompt and efficient resolution of problems or inquiries is a guarantee of good customer service.
Conclusion
Choosing an outsourced software development company can be difficult, but knowing what to look out for will help organizations make the proper choice. Businesses should concentrate on their core capabilities, look for creative solutions, and confirm that their partner has the knowledge and experience to finish the project on time and within their budget. Companies may ensure they choose a software development partner who fits their goals and yields the best outcomes by adhering to these rules and avoiding the above mentioned factors.